As a child (or even an adult!), I'm sure many of you have wished that you could find a crayon or marker that would exactly replicate the color of the sky or the pigment of your skin while creating a landscape or self-portrait. Well, you can soon!  A new device called Scribble matches hues from the world around you and transfers them onto paper or a mobile device. For the latter, the tool works in conjunction with a stylus and a mobile app to sync the colors that attract you onto your phone or tablet. Pretty cool!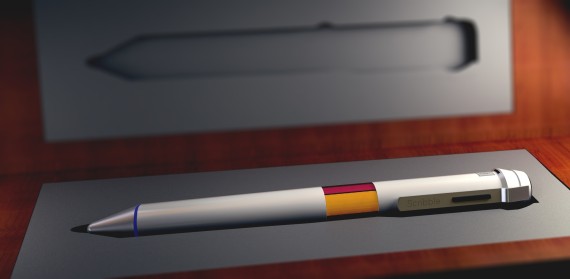 The pen can mix various inks to produce as many as 16 million different colors, 100,000 of which you can store on the 1GB of built-in memory. You can even import these colors to your computer or smartphone so you have easy access to them should you decide to use them for your next project.

The Scribble Pen recognizes colors using a 16-bit RGB color sensor, which it then recreates with a mixture of cyan, magenta, yellow, white or black ink. It's powered on a rechargeable lithium-ion battery, and should the ink run out, you can buy refillable cartridges. For people who prefer tablet screens over paper, the company also plans on producing a Scribble Stylus. Its specs are much the same as those of the Ink, although instead of ink cartridges and a writing tip, it will feature a capacitive rubber tip.
Say, for example, you were enticed by the bright, pungent orange sitting on your counter top. You'd start by simply holding your Scribble pen up to the fruit.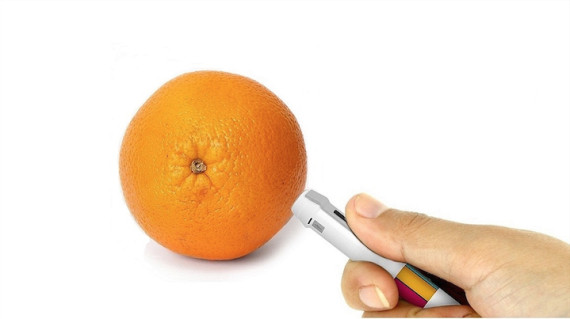 Then, after the pen analyzed the specific orange of this particular orange, you could take the tint to paper.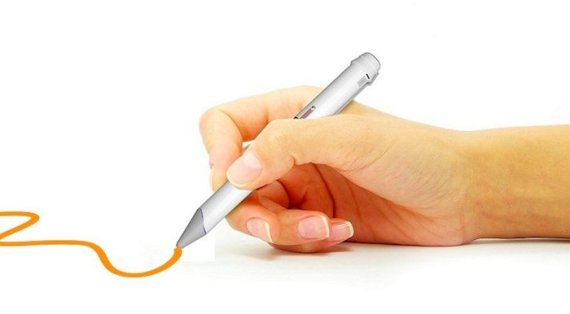 Both the ink pen and the stylus are a little more than six inches, rely on Bluetooth wireless technology and have a rechargeable battery. Until now, the closest you've even gotten to this magical resource of color concoction was probably through something similar to Bic's assorted ball point.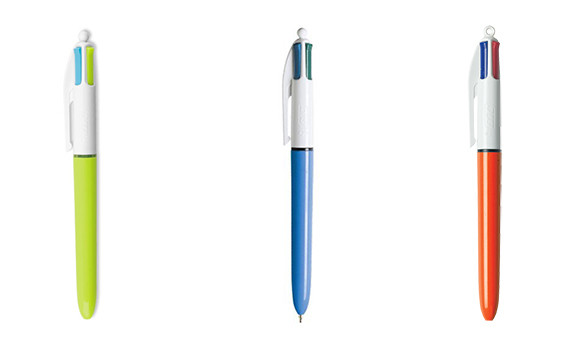 Scribble, of course, offers more options than Bic's royal blue for when you want to draw the sky. The only limitation here, it seems, is your imagination. The pen retails for just under $150 and the stylus — for digital use — under $80. Neither are currently available for purchase, but if you're eager to start doodling the world, you can sign up for an alert for its availability here.